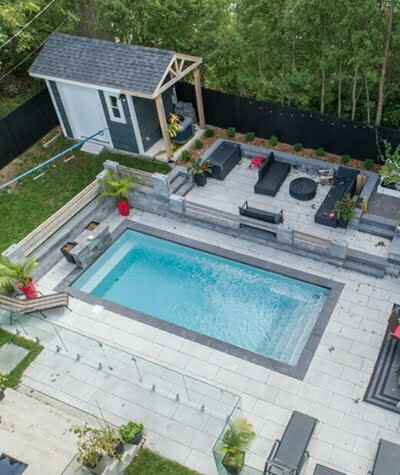 Turnkey Installation
of Fiberglass Pools
Turnkey Installation of Fiberglass Pools
Piscine Martin Banville is your fiberglass in-ground pool specialist. With over 30 years of experience in in-ground pool installation, we chose to offer our customers Mova fiberglass pools because we know they represent the best value for money and energy efficiency on the market.
Services Offered at
Piscine Martin Banville
Pool Opening and Closing
Enjoy pool season for longer by calling on experienced professionals to take care of opening and closing your pool.
Equipment Installation
You can always count on top-of-the-line equipment, our commitment to innovation, and services delivered with a great deal of attention to detail.
Our experts have installed close to 4,000 in-ground pool liners. Find out why you can trust us to replace your pool liner.