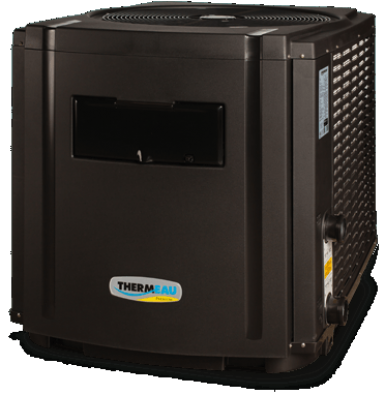 Swimming pool heat pumps
Enjoy your pool longer with a heat pump. We are distributors of THERMEAU® equipment, a Quebec company that manufactures reliable, durable and energy-efficient pool heaters. THERMEAU® offers the most efficient and economical pool heat pumps to maintain pool water at a constant temperature, at any time of the day or night.
5 years warranty on parts and labor and 10 years on heat exchanger
Minimum maintenance, you just need to keep the evaporator clean and free of pollen
Installation in half a day
Quick installation on products in stock
The Piscine Martin Banville team installs the pool heat pump in the appropriate location (four concrete slabs provided as needed (extra)) and makes the connections to your pool's plumbing. Electrical connections must be made by an electrician. We can recommend a trusted one. Once the installation is complete, we will take the time to fully explain the operation of your brand new pool heat pump.
Your satisfaction is a priority.
Get the best advice on choosing the right heat pump for your pool here.