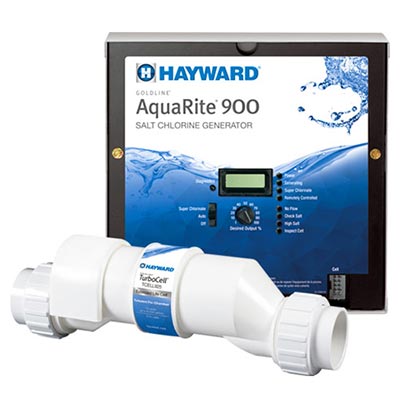 Thanks to the salt chlorinator, you no longer have to worry about adding chlorine to your pool. Using an electrolysis process, the system chlorinates the water according to the needs of your pool.
2 year warranty on parts and labor
Requires less maintenance than a chlorine system
Quick installation on products in stock
Piscine Martin Banville has more than 20 years of experience in the installation of salt pool systems. Our turnkey service includes the connection of the device to the plumbing of your pool and the calibration. You will only have to perform the required periodic maintenance.
Your satisfaction is a priority.
Get the best advice on choosing a salt chlorinator for the pool here.